Quote:
--- modacity post
Unnamed:
I am not the best artist in the world, I am crap at designing new things as well. But I am attempting to make a new vehicle, Halo style... or not. I want it to look big, simular size to the long sword, actually, will be a bit smaller.
I want it to look strong, and beefy. It will be fast and agile but week in fire power. It also needs to have some seats, inside or outside. I will probably put them on the inside seems as it will be fast.
Colours; well, black/dark-grey... yellow? whatever, will come to that when the final designs are drawn.
Weapons; railgun? but slow ROF. They could either be positioned on top or on the bottom... the bottom of it will be white, simular the hornet, as it looks nice an sleak.
My failed attempt at drawing Lol.: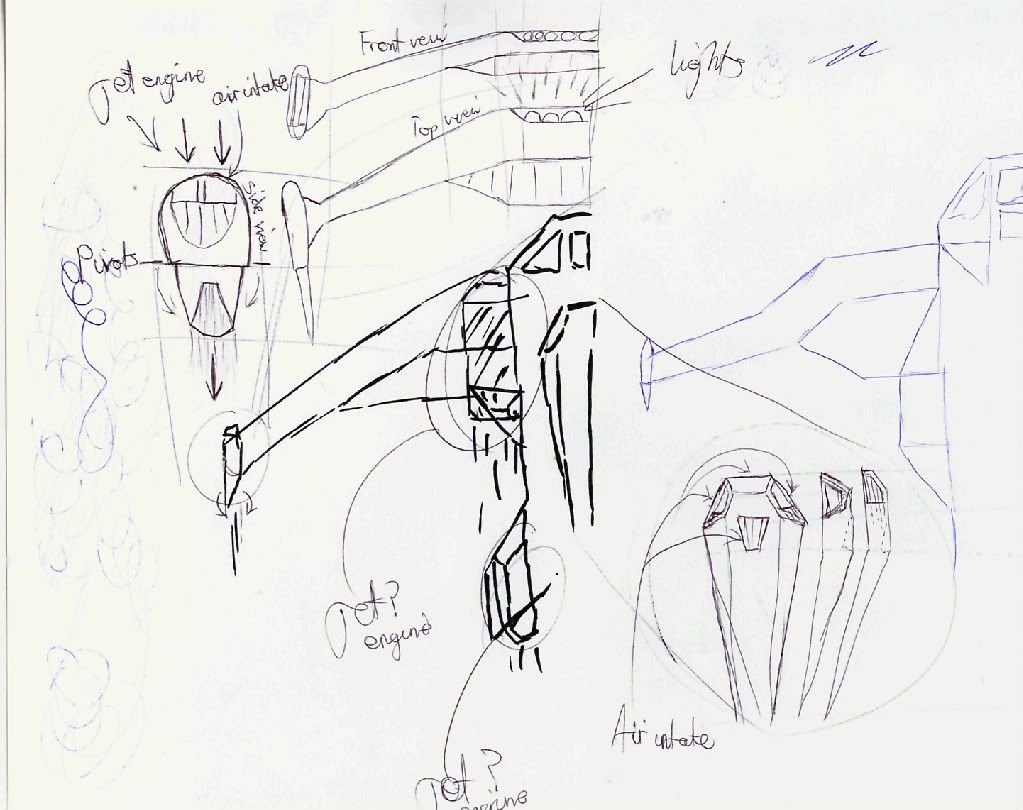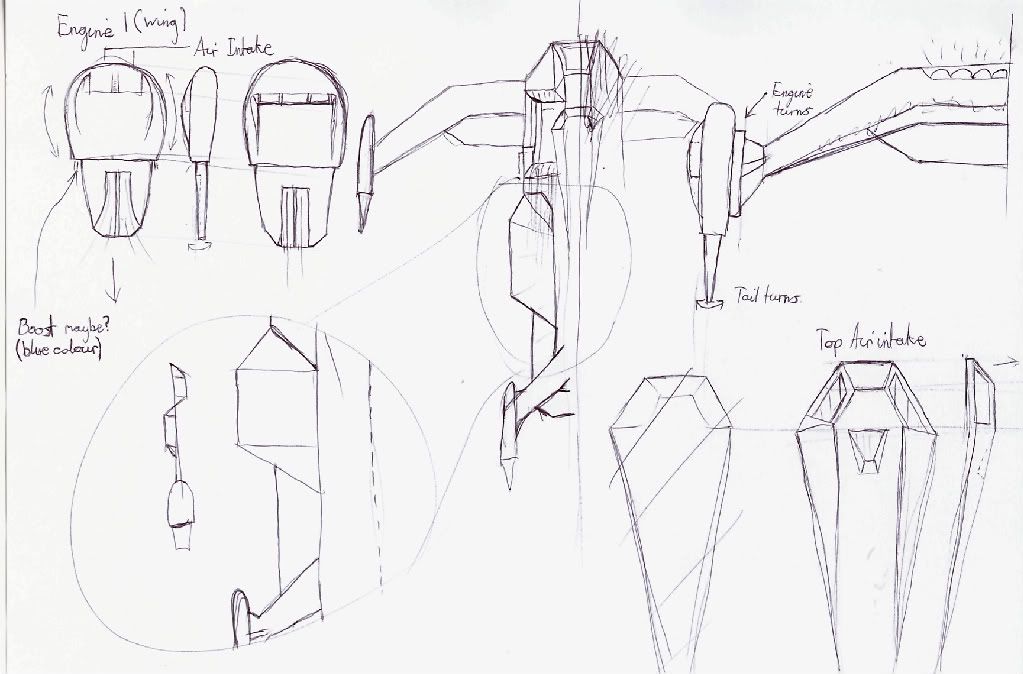 (I need to get a good siloet for the outline of the main body, the back and front need most of the work. Might steal some ideas from the this:
http://www.halowars.com/images/HW_1024x768_6.jpg
E: 2nd image uploading. Also, I can't think of an interesting design for the main body... it looks boring and blocky...