Microsoft confirms Halo 'Bootcamp' following ratings leak
New Halo project in the works, tipped for PC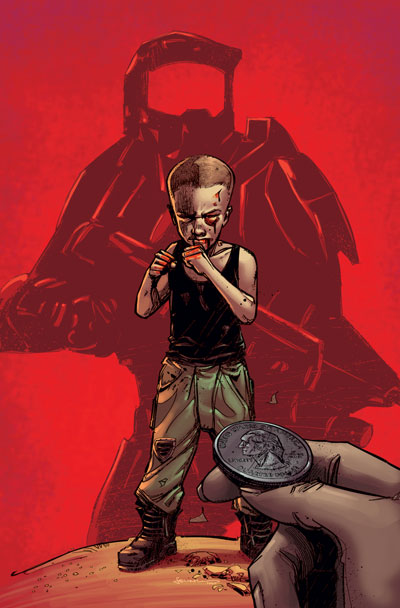 Microsoft has confirmed the existence of a Halo-related project titled 'Bootcamp', which surfaced recently via Korean Ratings.
The Microsoft-filed Korean listing, spotted by Game Front, names 'Bootcamp' as a
PC online action game
, with mention of
Halo 3
in the description.
Little else can be gleaned from the Google-translation, but a Microsoft rep was surprisingly willing to confirm the prematurely outed project with an albeit vague statement.
"What's Bootcamp? It is not related to our Xbox One efforts, or the Reclaimer Saga, but rather a project we're very enthusiastic about and will have more to say about in the near future," said the rep.
The 'Reclaimer Saga' refers to the second Halo trilogy, which is expected to continue on the next-gen Xbox One console.
A PC port of Halo 3 would seem unlikely at this point - a full six years after it originally hit Xbox 360 - unless it were some sort of
experimental free-to-play multiplayer venture
(think Quake Live). The project may also be related to a Halo novel by Reed Ruiz titled Halo: Fall of Reach: Boot Camp, but nothing is confirmed.
Perhaps we'll hear more on this at E3 next month.
LINK:
http://www.computerandvideogames.com/409125/microsoft-confirms-halo-bootcamp-following-ratings-leak/
Quote: 343Industries Frank O'Connor (who posts to NeoGAF as "Stinkles" also chimed in.

You should probably factor that into the nature, type and scale of thing it's going to be. I will say this though, and only this: it's cool and something I have always wanted to do.
Edited by Kills_Alone on May 26, 2013 at 10:26 PM