Quote: --- Original message by: Rododo

Immediately stopped. Give me a snicker and I am on the road. Thanks

EDIT: Just for the record, how do I texture an object? The material editor I have is a lot different from the one featured in the vids. It is something like this


Edited by Rododo on Nov 18, 2014 at 01:01 PM
Small tutorial on how to fix that.
First open up 3ds Max and press M to bring up the material editor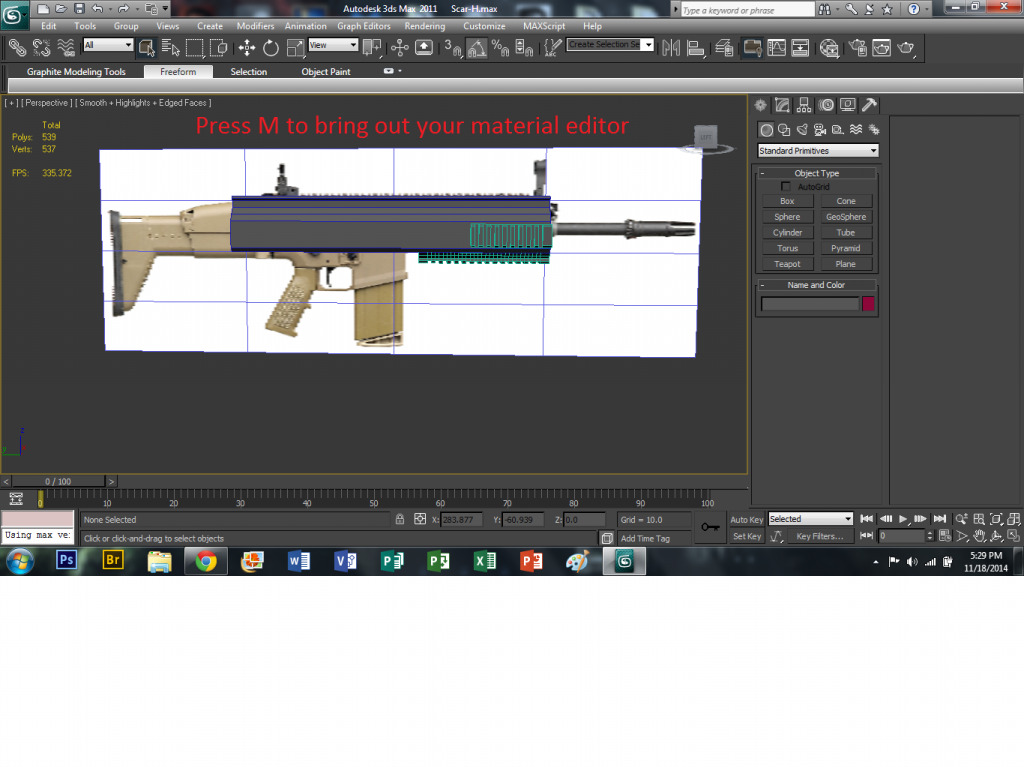 This should pop up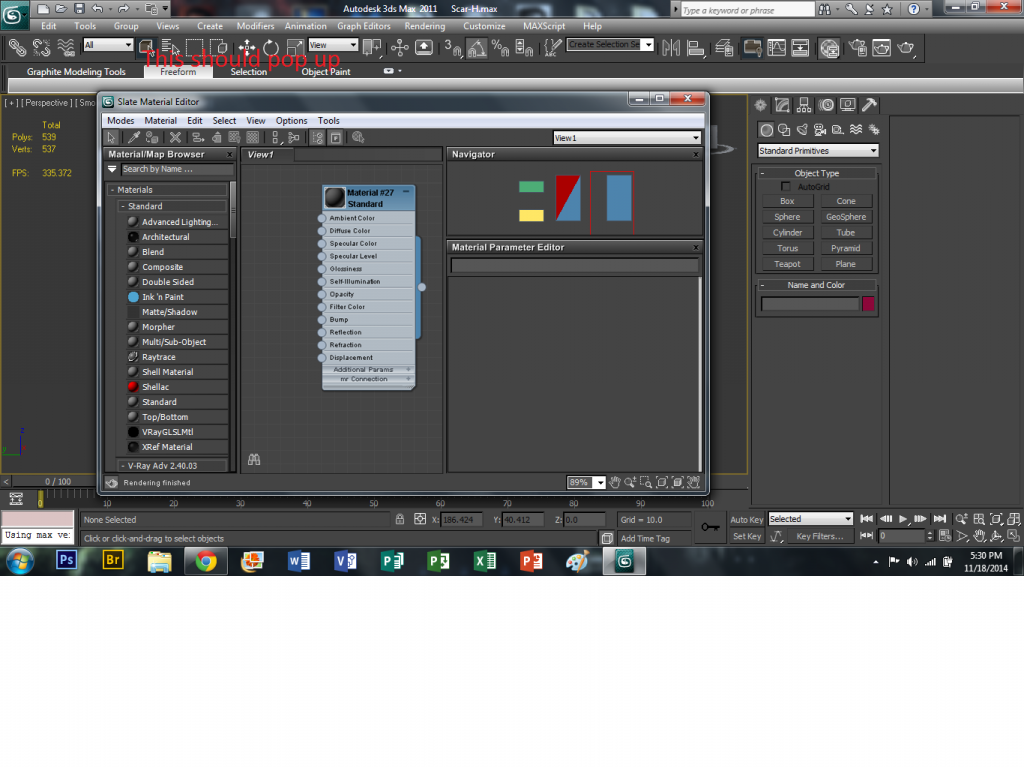 Head to 'modes' and click on 'compact material editor'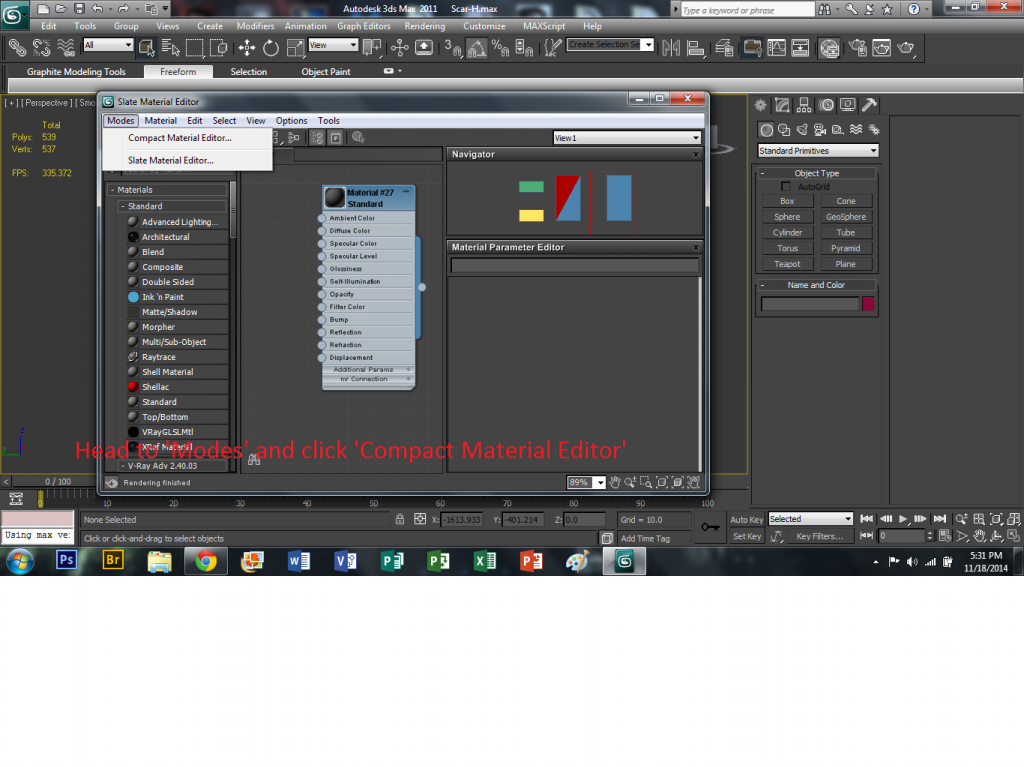 The slate material editor should be changed to compact.