Name:
Immured
(an Immure variant)
Map Size: Medium
Author: Slap Happy
Original by: Mothergoat / Neuro ko neza
Immure, an open air prison facility built by the Forerunners for those forced into exile. No one is confident where exactly on Halo the mountain facility is, but the gigantic communications tower and solar panels provide an amount of autonomy, suggesting that the Forerunners were very interested in maintaining contact with the prisoners.
Includes the WASP human flying vehicle. Modeled by Dominator. Skinned by Lightning. Tagged by SSDC. Concept made for Halo by Mothergoat.
Fixes/Changes (kept close to original game-play design):
-- Added Race gametype: created race track, player and vehicle spawns
-- Added many more oddball spawns
-- Raised vehicle floor to prevent camping with the flag in the wasp & banshee
-- Improved the wasp aiming, removed secondary fire, updated projectiles, reduced speed, reduced height, edited reverse speed to prevent hover camping
-- Fixed vehicle spawns, original had all vehicles designated as red team causing uneven/unpredictable vehicle spawns
-- Added Healthpacks, and Active Camo
-- Added Custom Vehicle: Hoverboard (can only be spawned by script)
-- Added Banshee - (can only be spawned by script)
-- Zombie or Human Flood cannot pickup flag or oddball
Bonus:
-- Added Multiplayer Bipeds (For scripting in Phasor/Sapp - bipeds can use all vehicles/weapons):
-- Masterchief Cyborg (My version of CMT's cyborg)
-- Grunt
-- Human Flood (by Altis) for Zombies gametype (use your own script) has it's own Melee weapon (a frond/appendage)
Bonus:
-- Immured_setup.lua Custom Team/FFA Race sapp script: Red Team = Grunts, Blue Team = Cyborg, FFA = Random: Cyborg or Grunt or Flood
-- Enter your zombie gametype/mode name for Zombie biped selection (red team = zombie team, spawn as human flood) use your own zombie script
-- If you need help with setting up using a sapp script - then this is NOT for you. Ain't got time fo' dat!
Link:
http://www.mediafire.com/file/9i78q49ynun78pf/immured.zip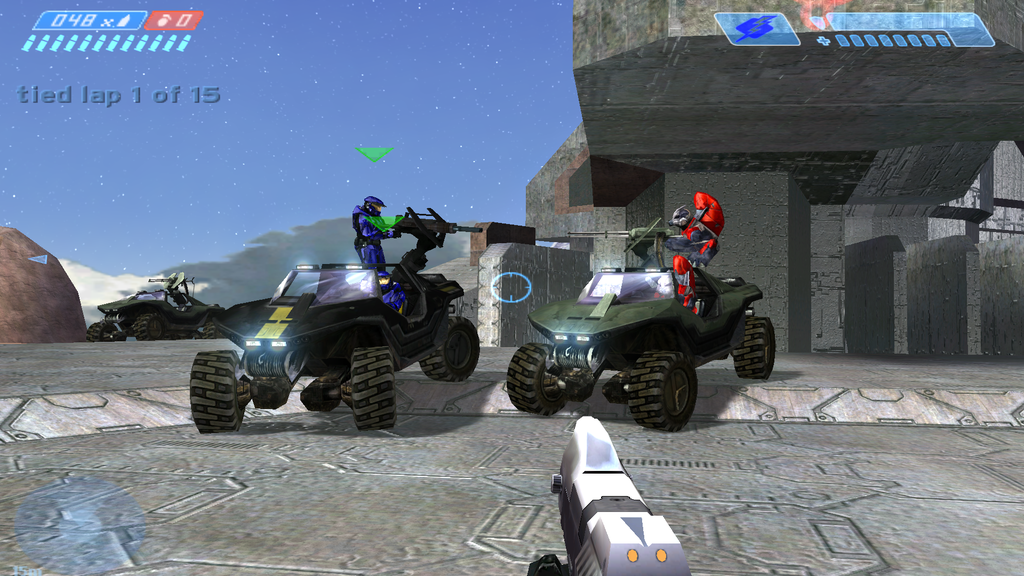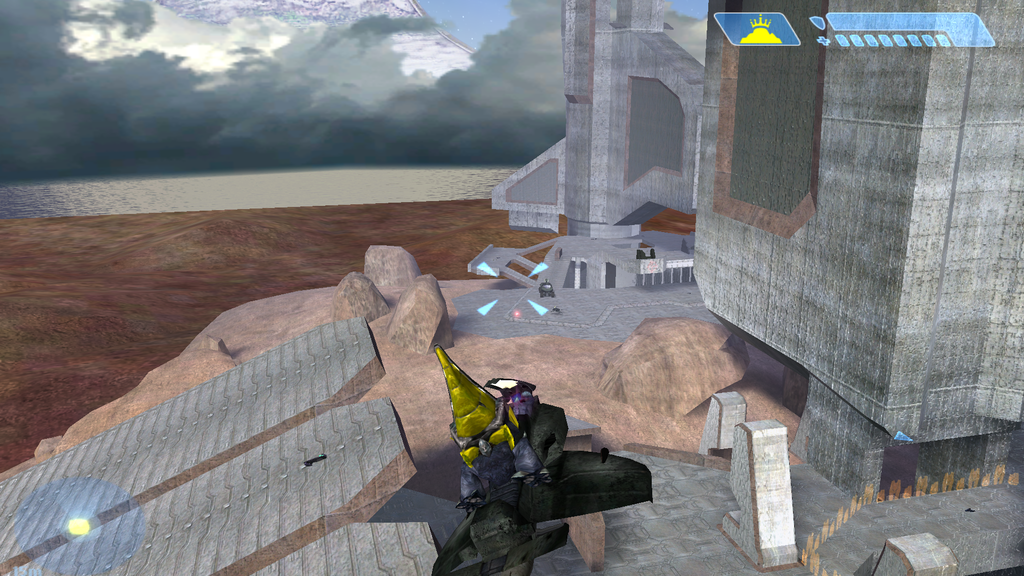 Download THIS map:
http://www.mediafire.com/file/9i78q49ynun78pf/immured.zip
Try it out!
Map is also running on various game types at: 173.199.98.9:2302
or
original map has more pics:
http://hce.halomaps.org/index.cfm?fid=1278
Edited by Slap Happy on May 25, 2017 at 04:35 PM
Edited by Slap Happy on May 25, 2017 at 04:36 PM
Edited by Slap Happy on May 25, 2017 at 04:40 PM
Edited by Slap Happy on May 25, 2017 at 04:47 PM
Edited by Slap Happy on May 25, 2017 at 04:50 PM