Complete Forerunner Sentinel Forces Collection:
Get all Enforcer, Sentinel, Monitors and Custom bipeds variants plus weapons.
DOWNLOAD (Updated):
https://www.dropbox.com/s/wk36nv3biy6pf5e/AssetPack_HaloCE_byDKSS.zip?dl=1
BIPED SETS INCLUDED:1)
CMT Enforcer and Sentinels (Updated)
2)
HDoan Halo 2 Enforcer and Sentinels (Fixed & Updated)
3)
Lone Warrior's Sentinel Marauder (StKft)
4)
Lone/Koo's Sentinel Crawler (StKft)
5)
SOI's Onyx Super Sentinel (SOI Map)
6)
SOI Halo Sentinels (SOI Map)
7)
Kirby_422's Biped Sentinel Turret (Updated)
8)
AdvanceBo's Sentinel Constructor
9)
JadeRifter/JadeMclain's Golden Major sentinel
10)
HDoan, SOI and Halo 1 Monitors
WEAPONS INCLUDED:1)
SOI's Sentinel Beam Guns (Gold+Silver) (for Player)(Updated)
2)
Modified sentinel/enforcer weapons (for AI only)
3)
SOI Onyx Charging Sentinel Beam (AI)
*Assets modified, upgraded and collected by DarknessSamurai.
The Flood, Elites and even the Marines have so much variety already. These were pooled together and updated to spur more creativity in the community around stories, maps and campaigns involving the Forerunner's Sentinel Forces.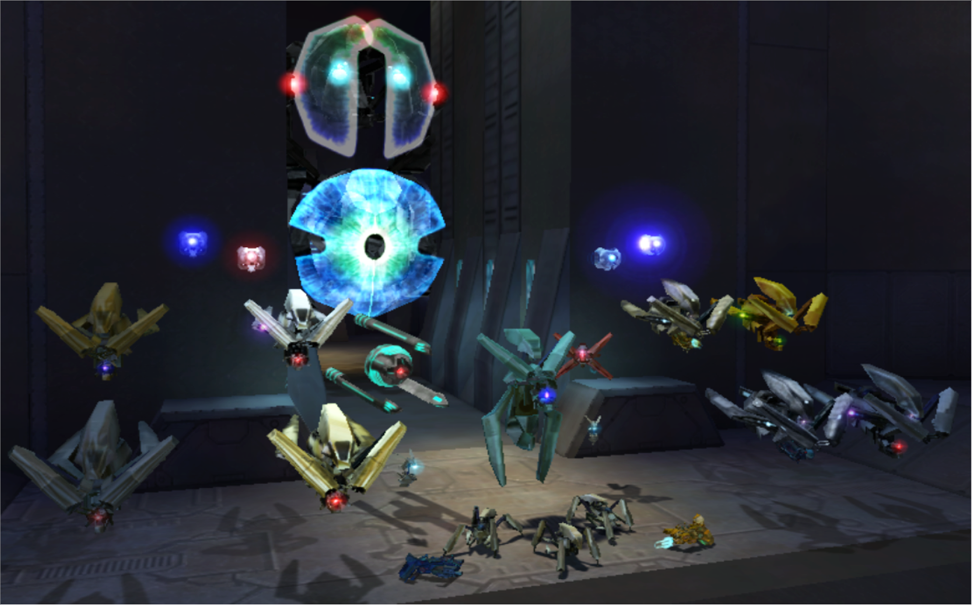 Edited by darknesssamurai on Dec 30, 2018 at 11:30 AM