UNSCDF Training Facility 23 "Crossguard"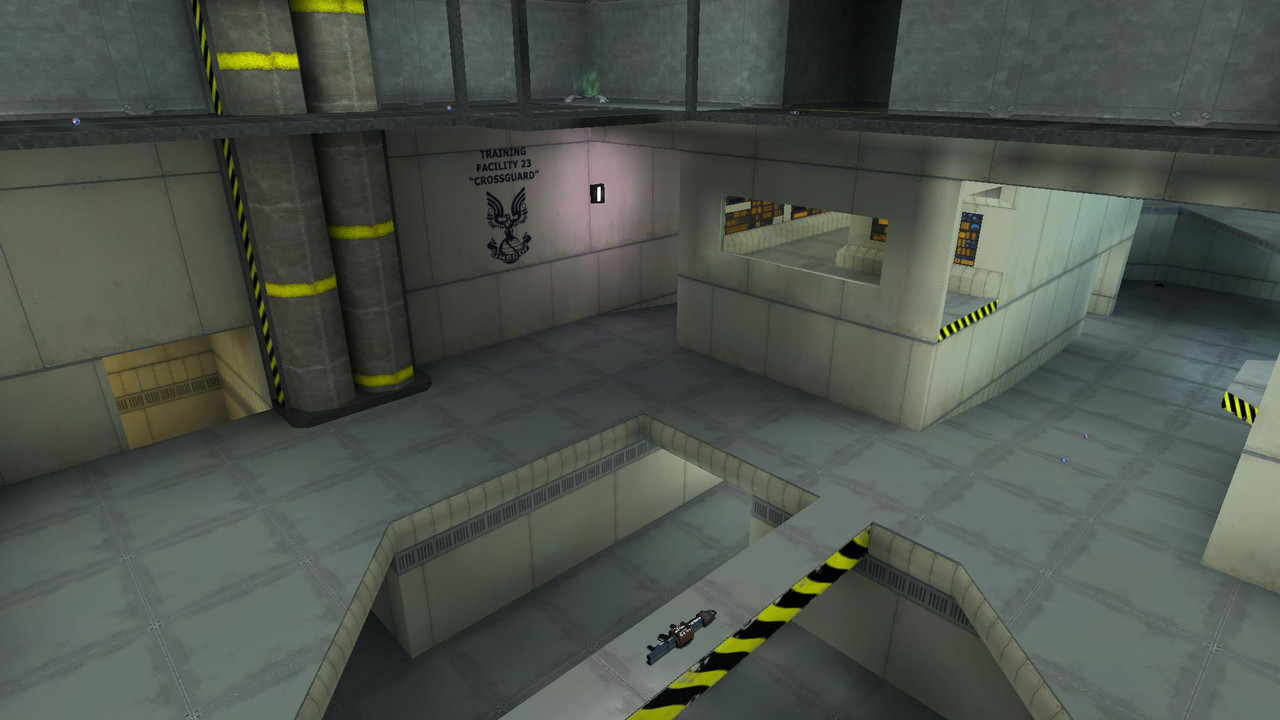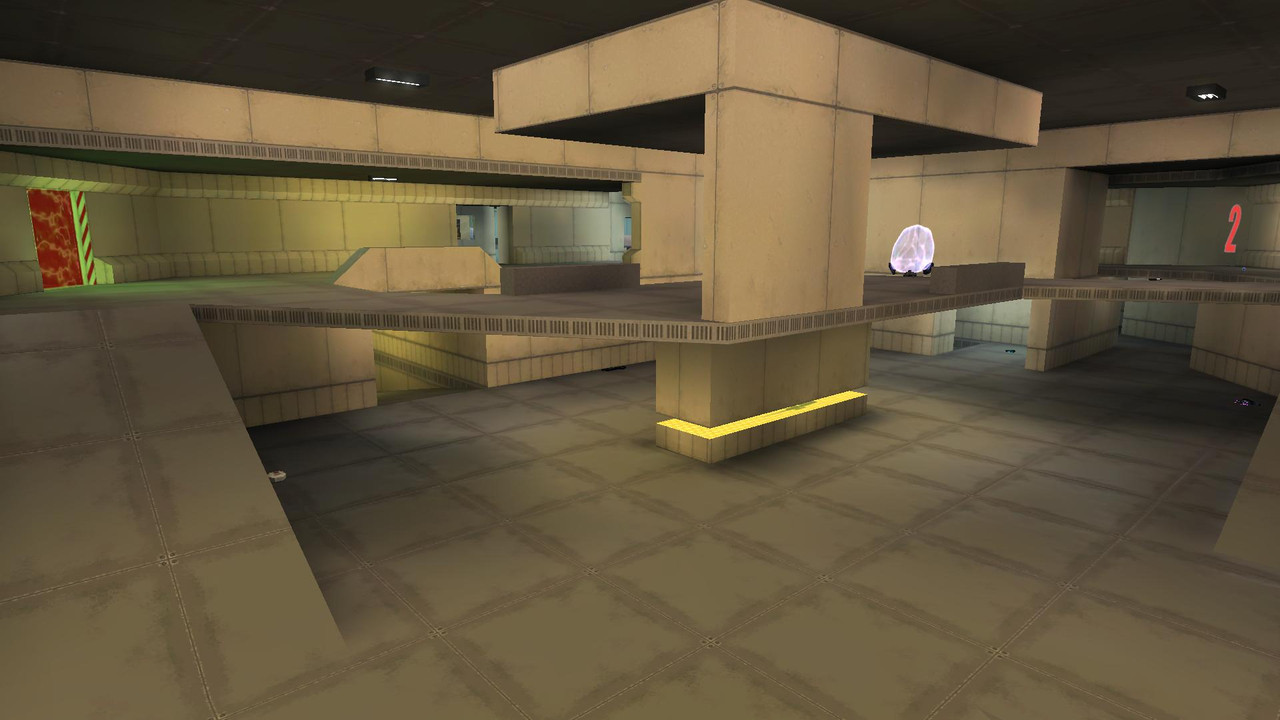 This is a medium sized, symmetrical, indoor human map, designed for CTF with about 6-8 players. Made by DSalimander.
Big thanks to everybody at GMYF/Halo1Hub for feedback!
Developement of this map started over 2 years ago and was originally designed for competitive 2v2 Team Slayer with emphasis on CTF as well. Through testing it has been determined that symmetrical map design is horrible for competitive 2v2 Team Slayer, so the map's focus and developement dramatically shifted. While technically the main goal for this map was a failure, it's still incredibly polished and thoroughly thought-out so it's being released.
DSalimander has turned some lights from other Bungie maps into functional light fixture tags and they have been included as a supplementary release. Previously they were part of BSPs, now they can be easily placed and you can adjust the light they give off in Sapien!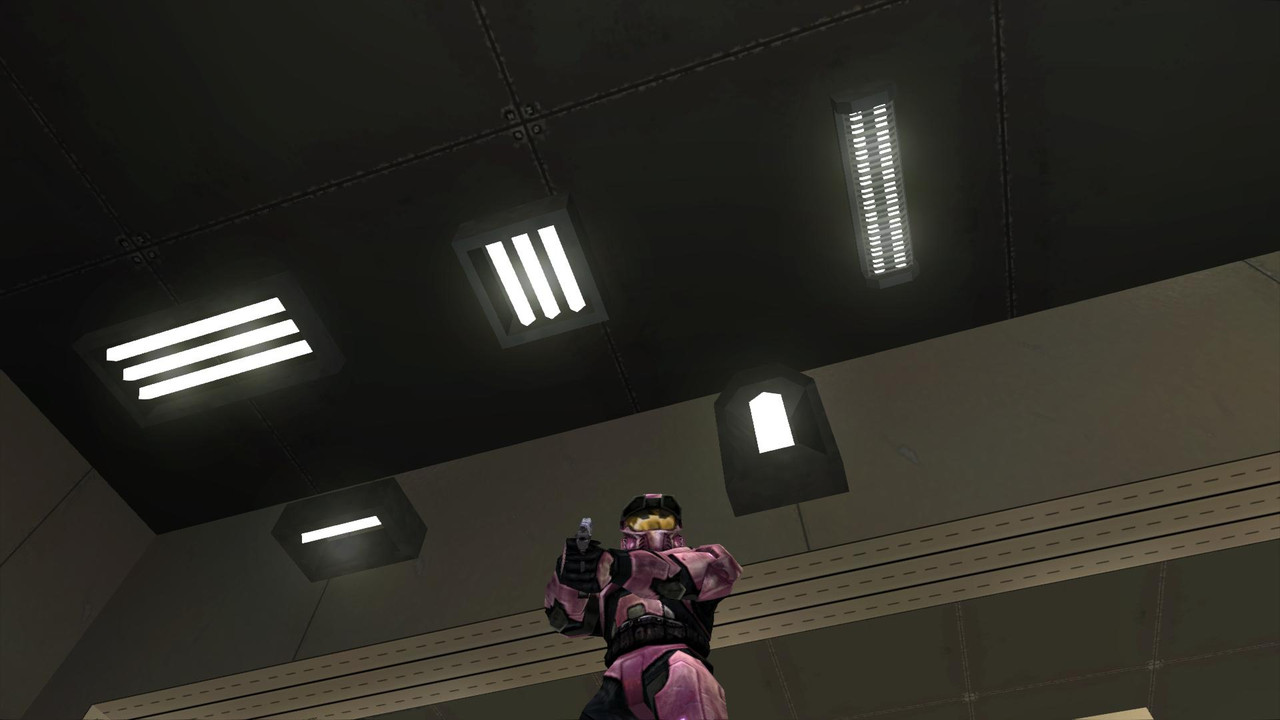 Here's a cool GIF of progress to the map over time, starting with a simple blockout based on a sketch.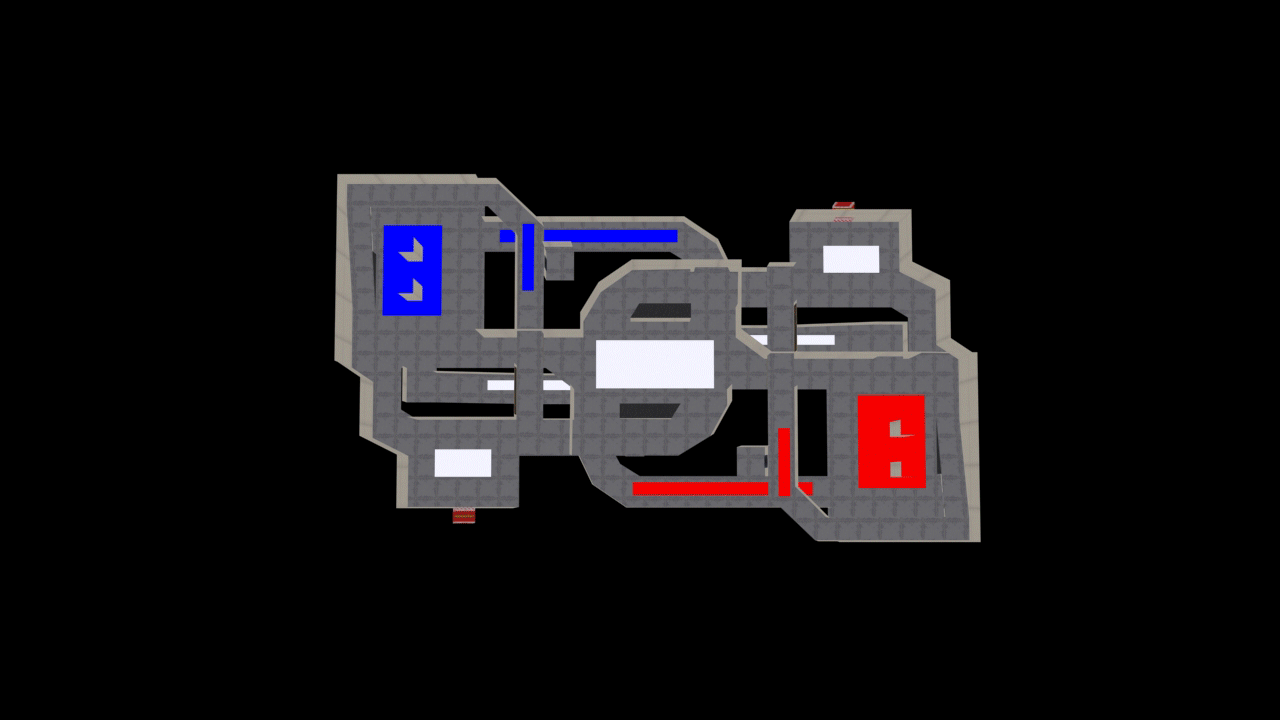 Here's the original MS Paint sketch DSalimander embarrassingly started with.
https://i.postimg.cc/C5Q31GYZ/map-concept-a.png
Download:
https://www.dropbox.com/s/cqa89t6kuq4i9pj/Crossguard.zip?dl=1