BTone has contributed to 24 posts out of 469790 total posts (.01%) in 2,033 days (.01 posts per day).

20 Most recent posts:

Sparky,

All thread drama aside, I honestly would have preferred this thread to exist after you actually have something of sustenance to release/show. I think I see what you're getting at with posting the field limits for a few tags, but even so, it's much too trivial of information to post and be appreciated. I think this community would be much more... inviting if you release a tangible product instead of some relatively esoteric values.

On the subject of appreciation: please don't claim you're not looking for any appreciation; if that's the case, then there really isn't any point in releasing anything anywhere at all, and definitely no reason in creating a thread centered around any supposed projects... At least that's how I feel.

Anyways, I THINK your product, Zeus, has the capability to be.. interesting. I do have to agree with others and posit that I still don't have a clear idea of what Zeus does, but then again, I have no reason to care yet. By this I mean, you haven't shown us enough to get us intrigued. In many ways, this community can be analogized to any consumerist market: you have to present us something that we want, not just a promise of something down the pipeline that we might care about later.

All in all, if what you say is true and you have spent as much time as you claim working on Zeus, then it's a no-brainer to continue working on it (which I think you may have said in some obscure way in a previous post). Whether you release it or not.... that's up to you, but take it from a fellow completionist: It [Zeus] is not truly complete until it's in the grimy hands of the community.
Edited by BTone on Jan 28, 2015 at 10:04 PM


While I think this is actually a decent idea, you have to realize that 90% of the released tags here are products of the people who made them NOT asking for help. (You're bound to realize this if you haven't already) Even though this thread's genesis is in good jest, I doubt it will convince those who actually need help to do so.

EDIT: Well I seem to be wrong so far... good.
Edited by BTone on Jan 15, 2015 at 09:33 PM


Bitterbanana's flycam pretty much stopped working in Halo v1.08. I personally dont use any 3rd party applications, so I cant suggest an alternative, but definitely look around for a more recent flycam.


Just wanted to put in my two cents:

UAC in windows 8 & 8.1 CANNOT be disabled completely like in Windows Vista and Windows 7, at least not through the control panel. Many legacy apps have trouble with UAC, and a nice contingency in prior Windows OS's was to disable UAC. The only way to do this in windows 8+ is to modify a registry value.

If you're like me, you want absolute control of your computer and greatly dislike being questioned by your computer. Maybe it provides a safety net for some users, but for the way I use computers, it's just plain annoying.

Here's how to disable UAC in Windows 8:
WARNING: DISABLING UAC COMPLETELY PREVENTS METRO/WINDOWS STORE APPS FROM OPENING!!! YOU HAVE BEEN WARNED!!!

1.) Open regedit (Windows Key + R > 'regedit')

2.) Navigate to HKEY_LOCAL_MACHINE\SOFTWARE\Microsoft\Windows\CurrentVersion\Policies\System

3.) Change EnableLUA to 0

4.) Restart.

Now you are no longer plagued by UAC.

Hope this helps
------------------------------------------------------
Now just as a side note, all of the 'hate' directed towards Windows 8 & 8.1 is completely misguided. I have been a Microsoft user for almost 2 decades, and do I love the changes they've made to Windows 8?
Well actually, yeah... I DO love MOST of them...

Completely rewritten I/O management makes file management operations blazingly fast, and I consider Windows 8 to be the most robust and speedy yet. Furthermore, the interface is tremendous on touchscreen devices and tablets, and I find Windows 8 to be the most cohesive yet.

I will qualify my 'fanboy-ism' and say that I abhor the new Start screen, and have completely disabled it via Start8 so my start menu works like previous versions of windows. Yes, I consider this a problem, but the backlash seems to have been so great that Windows 9 will include the traditional start menu. Also, you can no longer disable desktop composition, which renders apps like HEK+ unusable in Windows 8. In all fairness, HEK+ is made rather poorly IMO anyways, but you do miss the ability to disable desktop composition.

All in all, I found the pro's to heavily outweigh the con's; basically the speed increase alone outweighs the cons. To be completely honest, I find the general backlash against Windows 8 (especially on these forums) to be childish and just a blatant display of archaism.

Anyways, I digress...
Edited by BTone on Sep 4, 2014 at 09:06 AM




You could, but it actually ends up being close to the same amount of code and doesnt really buy you anything except being able to determine if the ambush was already launched or not, which may be useful depending on the circumstance. Because the ambush is a one time occurence, I think it is nicer to execute it and forget about it, but it all comes down to preference.


(print "Swag inbound")



Firstly, (volume_test_objects tests a trigger volume against a list of objects. In fact, i'm surprised the script compiles with just a single object but idk, haven't scripted anything in a while. You'd want to use (volume_test_object, which is just more efficient.

Here's a script that should work. Im writing freehand so bear with me:


(script static unit player
	(unit (list_get (players) 0))
)

(script dormant LaunchAmbush
	(ai_place ambush)
)

(script dormant EnableAmbush
	(sleep_until (volume_test_object "AmbushEnableTrigger" (player)))
	(game_save)
	(sleep_until (volume_test_object "AmbushTrigger" (player)))
	(wake LaunchAmbush)
)

(script startup Start
	(fade_in 0 0 0 200)
	(wake EnableAmbush)
)


Let me know if it works.
Edited by BTone on Sep 2, 2014 at 08:55 AM




Thank you. That was actually very helpful. I've also learned the importance of cubemaps.




Cool

EDIT:
I finally got around to adding some new features to my OS_Tool GUI app.




Like before, the GUI is designed to make selecting tool arguments easier.




The output of the tool command will be forwarded to an external output window, as well as a log file in a directory of your choosing.




What's the point of another separate log file? Well you may have noticed the "Log Analyzer" button on the main app window. The Log Analyzer, inspired by Masters1337's request, is a handy function that makes it easy to compare multiple tool function executions. Using a slightly modified OS_Tool logfile, it can easily compare and report various bits of information about tool executions. The next image should better explain what I mean:




I'm not posting a public link yet, for I have only finished the animation, bitmap, bitmaps, and build-cache-file(-ex) tool commands. However, If you are interested, I would gladly give out my program to those who wish to help test it.

Feel free to post suggestions.

Please PM me if you are interested in testing.

Edited by BTone on Aug 15, 2014 at 07:50 PM
Edited by BTone on Aug 15, 2014 at 07:55 PM




Since I capture all of tool's output, I can pretty much do whatever I want with the output. It's just a matter of parsing the information.

If you don't mind, you could send me a PM with what features you would find particularly useful. I doubt that there's anything that would be too involving to implement. In all fairness, most commands are pretty straight forward except for build-cache-file and a small handful of others.




Ha, timestamps... THAT'S a good idea.



This already has that functionality built in. The only settings it saves between sessions is the CE dir, data dir, tags dir, and ostool location. You can run a command multiple times in one session, and it remembers data of each tab (command) over the course of one session


Yeah, the Output window is really just a read-only rich text box, so copy works fine.


Hey all,

Awhile back, I banged out a quick and dirty C# based GUI for OS_Tool.exe. Now I haven't finished it because I use it mostly to build cache files. Anyways, my question is this: Would anybody like me to finish it up to support all tool functions and release? If nobody wants it, I really cant justify finishing it. Here are some pics.




Basically, it launches a headless tool and eats its output, for easy reading by the user. It also finds your executables based on just setting your CE directory, which it remembers between sessions, a feature that's lacking in many tools.

Furthermore it has easy GUI based ways of selecting directories and flags and such.

Let me know what y'all think.

Edited by BTone on Aug 12, 2014 at 07:46 PM


Thanks

Does anyone else have any knowledge they could share about making good shaders?
Edited by BTone on Aug 11, 2014 at 06:57 PM


While I appreciate your help, I'm looking more into how to get the shaders to look better. I will mess around with normals, but I leave many OS extensions alone because they simply aren't necessary. If you don't mind, I'd love to see some ingame shots of some properly normal'd objects, or better yet, some awesome shader work that I could hopefully learn from.


Everything is applied in the os settings. I'm thinking there's obviously more to just applying the normal map and having it look as good as Halo 3. That is why I'm rather interested in those who have had lots of experience in shaders.

Anyways, here's a screenshot of the shader tag. No real point in sending it.




What "things" exactly? I find the results of the normal maps to be hard to notice side by side to non normal mapped objects. For instance, the one ghost in the image above is normal mapped while the other is not, but I can hardly tell the difference.

And for the record, my OS Settings profile is fine.
Edited by BTone on Aug 11, 2014 at 05:46 PM


Hello All,

Recently I've been fooling around with shaders and their newfound OS extensions. Anyways, I've ripped a few models from Halo 3 and setup some tags, and have fairly decent results. Bear in mind the bitmaps are from Halo 3 and I BASICALLY HAVE NO IDEA WHAT I'M DOING in regards to shaders. Gaps in the model textures is me just not getting too far down the road in tagging.




Anyways, these are very OK at best. I've added the normal map, which admittedly, I find difficult to notice and I've also fooled around with specular, but again, there aren't many tutorials around here regarding shaders.

I guess my end result would ideally be something like this: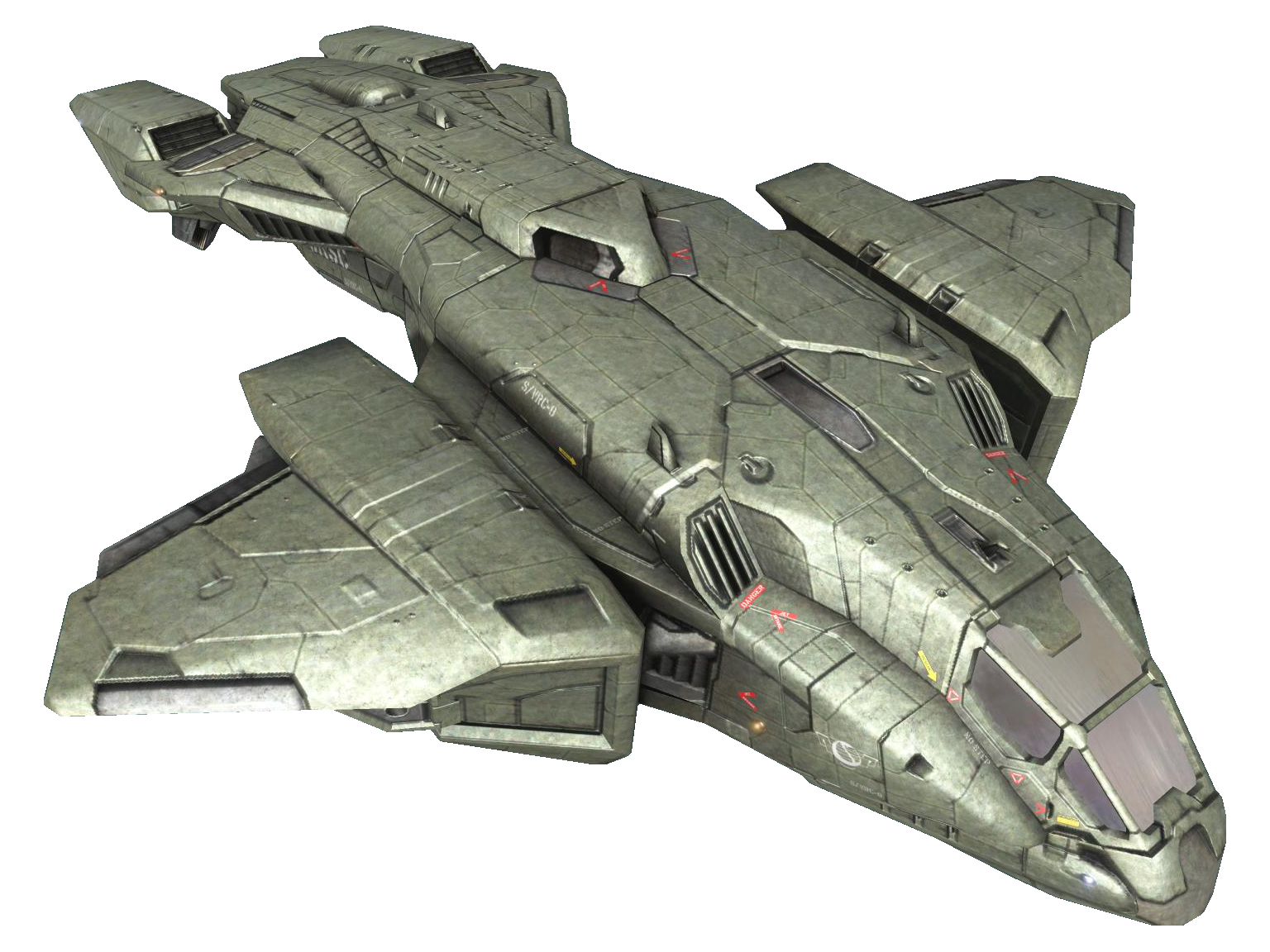 Anyways, could anybody offer me any real advice on how to really maximize the shader tag, and specifically, the OS extensions in order to make some real kick butt shaders?


Open the console with the tilde (~ or ` key on US keyboards). In the console type ai_actors ,a space, and then the name of the encounter you made.

Sparky's way works perfectly well too. My way affords you the luxury of deciding when your ai is placed, but whichever way works for you is the best!


Firstly, create a new encounter.

In the encounter's properties, check "not initially created" and leave everything else unchecked. Also, make sure both respawn delay fields are at 0.

Now, create a new squad.

After selected actor type, etc, scroll down to where you see normal diff count. Normal diff count corresponds to enemies present on normal difficulties while insane corresponds to higher difficulties. In either case, set both to the number of ai you wish to spawn. Again, make sure the respawn fields are all at 0.

Place the same amount of starting locations for your squad as the amount of ai you wish to spawn.

Example: normal diff count = 5, 5 starting locations.

Now, in the console type ai_place <encounter name>. This will create a non-respawning encounter.

If you need anymore help, I'd be happy to help you out.




I guess objectively, my strong(est) suite is in scripting, and "laborious Guerilla and Sapien'ing". I'm also not awful at creating HUD components. I'm pretty familiar with most tags and their functions, so generally if I have an idea, I can make it happen... as long is it doesn't require modeling or animating or texturing it.