Rafeku has contributed to 13 posts out of 464918 total posts (0.00%) in 1,769 days (.01 posts per day).

20 Most recent posts:

Holy crap, Blaster Master!
I just think the name of the tank is Sophia III(or 3rd), unless you made that up now. Looks really neat, but that "platform" bellow the turret is really awkward...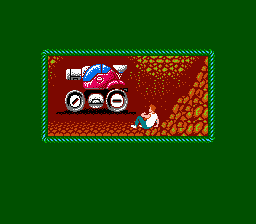 This one is Sophia 3rd/Metal Attacker.(Blaster Master/Meta Fight)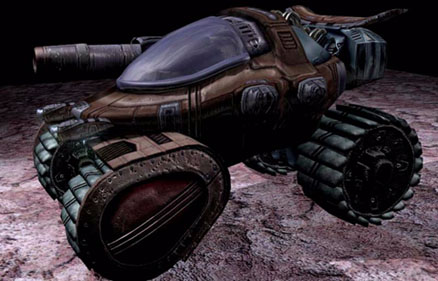 This one Sophia J-7(BM: Blasting Again)



That one is technically J-7, but it's Sophia 3rd, because it says so, in the manual.

But really that platform thingie you put there looks really weird. It feels it would get stuck on that flat surface. sorry for the images, but just saying. Never thought I would see that on Halo though.
Edited by Rafeku on Oct 3, 2016 at 08:55 PM


I have to read this a bit later, most of it is geek stuff, gotta read carefully. and I remember reading an article about Halo 2 AI, told in the simplistic manner. Well good thing I've opened something useful here.


lol.

But back on topic, I just wanna know how the AI on halo works, how it does stuff. If anyone knows of course


You see, none of this you people are seeing happening here is scripted, everything is done by the AI decisions and bla bla. That was at the presentation of Half-Life 2 back in 2003.

One of the biggest problems that I have with it's AI, are simple pathfinding and being able to jump(which they just don't) For example, you're walking and you find yourself in place where you have to jump, without other way around and you have an NPC following you. You can go down, the NPC will be there looking into nothingness without knowing what to do. Unless the map is noded, they sometimes will find a way around. But they just dont jump. Same problem happens in irregular terrain, they just get lost easily when you're going uphill, even with nodes.

That probally why Insurgency NPCs are bad, but I don't own the game to say anything, I just saw some videos to see how is the game.


I actually wanted to put this on a off-topic, but I guess it can be kept here.
I've been playing Half-Life 2 and GMOD these days and one thing I can say about the source engine: The AI is crap. It's highly dependant of nodes when it's following the player, they get behind and keep standing like doors for almost no reason if you get too far. Enemies: when you are in their sight distance, they keep spraying their shots, only hitting a single bullet in 20 seconds(Considering playing the game on normal). Also they don't even try to dodge grenades. If they do, they're too slow.

Halo came in 2001 and the covenant AI is very effective(the humans are underwhelmed too easily...which I hate). They dodge grenades, cars, go behind cover when they feel this crap is getting real, go hunt you when YOU feel the crap is getting real, and etc.Tone this even more up when legendary.

HL2 launched in 2004 with its so glorious Source engine, mostly because it used Havok to help on physics, but the AI was still dumb. Can't help it but THIS makes Solid Snake feel dumb. Also they way source handles stuff is somewhat ineffective and resource intensive. Every stage is a room, the must be loaded separatedly. Sometimes those "rooms" are too small, and the loading takes sometime(depending on the map). But this is for another topic

So I kept wondering to myself: How does a game that came earlier, has a much superior AI, and pathfinding, while HL2 which is suposedly 3 years more "modern" has such a dumb and exploitable AI?


Yeah kind of did.
But it's not a problem to run both at the same time, it's a problem to run both at the same time with Texmod trying to hook up with the game injecting textures.




Quote: --- Original message by: Imouto
This! This is why I rarely visit this forum. The regulars here like you said are cancerous and unfunny. I only come here if I want to show off what I have done for Halo or help someone with their Halo CE related problem.
Edit: Rafeku what is your Windows OS btw? 7, 8.1, or 10?



It's Win 7 x64



Quote: --- Original message by: DoodleSama
Don't worry, i'll ruin all of your expectations of the community. The regulars are pretty cancerous, only the people who rarely visit have anything to contribute.



Expectations?Nah I'm used to assholes(bullying in school, other forum experiences) you just made me more aware of the people.

Also can you guys help me with Sapien? I'll link it to the post, I didn't get a reply yet:
http://forum.halomaps.org/index.cfm?page=topic&topicID=48639
Edited by Rafeku on Sep 14, 2015 at 11:11 PM


You didn't need to be ironic.
And what do you think I did when I searching? I used GOOGLE. And it link me to the Modacity link. Thing is I've forgotten to put that thing to run with admin rights on, else it wouldn't hook up with HCE. and when I said FUNCTIONAL, it was because I've found one, but it didn't work(because of the reason before) I was used to Bitterbannana's ThirdFov, that you didn't need to use adm rights, and that one was made from the same source so I though it was the same, except made for 1.10.

For the likes of you I'm not getting a good feeling about the comunity...




Quote: --- Original message by: Kinnet
are you using hac2 and os at the same time ?


Well...yes?

and thanks, removing the HAC2 hack(lolwut?) solved the problem.
Now we just need a functional 3rd person view for 1.10
Edited by Rafeku on Sep 12, 2015 at 04:37 PM


I've once tried to use Texmod to enhance a lil the original campaign while Open Sauce is installed, but the program just refuses to open the game. It just says the classic error message: "**** happened! DO'H!". If I run as admin, the game opens, but crashes at the main menu. Anyone else have tried and found a workaround for this?


Well what a jump from the last post where I was begging for something.
I kind of figured out on how to get stuff to open up in sapien, and I've been searching a tutorial on how to put tags. Thing is I've found one but it was for multiplayer only and the tag didn't work for some reason...

I just want to start replacing the original of single player tags with the Reach ones... if someone knows a tutorial, could plz link it here? can't find one the forum.

Thx in advance.

If I'm sucessful, I want to know how to change bipeds.

and the rest of the stuff(in this case, the level textures) I can do with Texmod.


Well I tried, but the only thing I could do so far was to open the tutorial level in Sapien.
I don't really have much time to work on this, else I'd be working my a** to do it myself, but I just don't get how the tools work...

Anyways if no one is taking the request, I'm not complaining. Just wished I had "mah Barel Rifel" to play with the Convenant.
Edited by Rafeku on Sep 7, 2015 at 11:47 AM


Heya people, I'm kinda new to the Halo Maps, and I just wanted to say first, thanks everyone who made their maps, they're are awesome. Been a blast playing those since 2010(and just now I decided to make an account...)

Anyways, CMTV3 is coming up, but I wanted to play CMT V1 again, but I wanted to see some stuff fixed. I wanted to play it just because of the enhanced stuff(more weaponry, new "feel" to the scenarios, and some other stuff)

Actually I want to change something simple(but I just don't understand the HEK tools): Master Chief, the "Fake Chiefs" and the AR melee animation. If those aren't protected can someone revert Chief to his vannilla Mark V armor(and fixing his third person animations, his spine just twists and his legs turn slowy to the position), and change the chiefs to ODST's(or regular marines)? I always liked his first armor than the other iterations, and those fake chiefs are just odd.

Thanks in advance
Edited by Rafeku on Sep 6, 2015 at 01:41 PM