DeadHamster has contributed to 385 posts out of 464283 total posts (.08%) in 1,228 days (.31 posts per day).

20 Most recent posts:

CMT SPV3 tags are held together with chewing gum and paperclips. Extremely difficult to work with, many many of their tags are either corrupt to some degree, or reference outdated and/or missing assets making them unusable without correcting.




Quote: --- Original message by: Zarnubius

Quote: --- Original message by: DeadHamster



You're using the wrong language version of Halo is what it sounds like. The UI.map from English won't have the same offsets to bitmaps as the UI.map from Spanish, for example.

That's what i thought, so then I specifically went back and reinstalled the English language version of the game with the same ui.map and everything. Now when I load the game I can't even see anything; it just boots me back to the desktop although the game still seems to be running in the background. When I close the program, I just get gathering exception error. At this point I have no idea what the issue would be.



Make sure you're running as an administator, you may be using cached files if you don't




Quote: --- Original message by: Zarnubius
About a week ago I decided to clear out my map files to get rid of maps I didn't need since they were taking up space. I ended up accidentally deleting ui.map, which I quickly realized while trying to load the game again. I then attempted to put back in the default ui.map, causing everything to look all rainbow and strange. Lastly, I attempted to put back in the universal ui.map that I had used before deleting the map files, which worked except for the strange rainbow-like artifacts on the screen. However, I couldn't load a game like this.

I uninstalled, and reinstalled my game to the same directory. Now, when the game loads it just sends me back to the desktop and it says there's been a Gathering Exceptions error. Tried another reinstall, no luck. Not sure where to go from here. Any advice would be appreciated.




You're using the wrong language version of Halo is what it sounds like. The UI.map from English won't have the same offsets to bitmaps as the UI.map from Spanish, for example.


I actually wrote a program that rewrites tagnames in existing mapfiles, placing them a directory deeper. It does exactly this.

So you open the mapfile, select HAMP, and then "WEAPONS\ASSAULT RIFLE\ASSAULT RIFLE" becomes "HAMP\WEAPONS\ASSAULT RIFLE\ASSAULT RIFLE". Breaks the map for playing, but renames the tags.

Program is called Michigan J. Frogomizer. Look for the Ragtime Gal edition.




Quote: --- Original message by: MosesofEgypt
So it wasn't related to Refinery? I was lurking here in case you guys found a bug for me to fix.



That's what I was looking at too. Good to know it wasn't refinery.




Quote: --- Original message by: rcghalohell

Quote: --- Original message by: DeadHamster

Quote: --- Original message by: rcghalohell
Refinery for the map, jms exporter for the scene, tool for the rest

Try using HEK+ for the Map, GBX Model Importer or Aether if it's a BSP to get it into 3DS max, and then tool to export.

But I use adjutant since I don't have to fix the material when importing bsp.



Thats fine. Just try using HEK+ and ghosts jms exporter. Process of elimination and all




Quote: --- Original message by: rcghalohell
Refinery for the map, jms exporter for the scene, tool for the rest



Try using HEK+ for the Map, GBX Model Importer or Aether if it's a BSP to get it into 3DS max, and then tool to export.




Quote: --- Original message by: rcghalohell

that i didnt know about... wouldnt that cause problems if testing a bsp switch, or a players volume test?




I actually don't use the switch bsp command menu in sapien, I always use the command (bsp_switch). So no, it won't cause any issues. There are a few complex things that may cause sapien to crash, and there are commands that sapien won't run as it's not the legitimate game. But the majority of things work pretty flawlessly. I actually debug my spawning scripts this way, which use volume_test_objects and compare global variables with all sort of nestled if/then/else statements. You should be able to debug cinematics like this as well, which is huge.

So you shouldn't really run into any issues.


(run_game_scripts true)


Run that command in sapien. It'll begin running all your scripts inside the Sapien window as though it was the actual game itself. Any AI placing scripts or similar will run as long as their conditions are met.




Quote: --- Original message by: R93_Sniper
ill fact-check that when i reinstall HEK



When you do inspect near the bottom of a shader environment tag. You'll find it under the diffuse and multipurpose maps but above cubemaps.


R93 you are mistaken here. Stock engine uses normal Maps but only on the BSP, and only when a dynamic light source is shining on it (flashlight for example). The dynamic light source gives the position and direction that's needed to calculate the distortion on the model.

They do not appear on any dynamic objects however, such as the warthog or assault rifle.

OpenSauce allows for normal Maps on dynamic objects, and also allows normals to always appear on the BSP by using DLMs. These are lightmaps rendered from multiple directions on each face of the BSP model, which estimates the position and directions needed for calculating the distortion.




Quote: --- Original message by: rcghalohell

Quote: --- Original message by: Kinnet
Make sure you convert it to a editable mesh before exporting.

ive always done it in either poly or mesh and never had a problem, no clue why people do just mesh



Depends entirely on the exporter you choose to use. Some can support poly, some cannot. Some can support Stack Modifiers, some cannot. To be safe, always better to collapse all stacks to an editable mesh when possible.




Quote: --- Original message by: vanya_krut8
(Though I get a 'warning' about some verts being weighted by more than two bones, but I don't see how that's a problem at all.).






That's your problem. Also you're using a different frame, be sure to import an existing biped, delete the actual mesh and use the underlying bone structure to rig your custom biped.

Change the Max Bone Affect limit to 2, Halo cannot have anything more than that.


Yeah I'm just being a negative nancy. Love the toolkit, hate having to install anything on my PC. Just joking around is all.


Forces users to install python to make pushing out updates easier.

User's cant update due to bugs with Python.


Some materials were originally set up to be RENDER-ONLY, which means they are not included for collision. Sometimes a piece of glass may be setup to have render only geometry behind it. Sometimes a material is marked Double-Sided, which will render geometry on both sides. There are special characters (!,$,#,%) that denote these. Check the HEK tutorial included in your CE folder to see more information about these.

The materials should not have errors. It's the geometry itself, or the materials need to be setup as mentioned above.

Don't give up!


If I can connect this;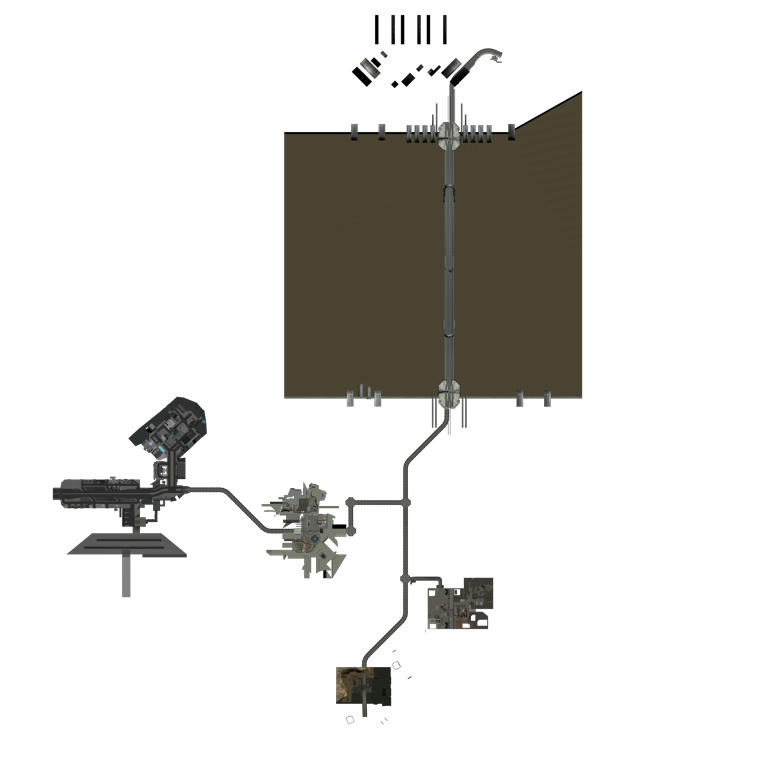 You can connect what you're trying to!


The WRL imports over your existing geometry. The .WRL file has the color coded triangles, import it with ALL checkboxes unselected. Once it's in, if there's a red/orange whatever color triangle, it represents a triangle on YOUR model that it should line up with 100%.

If you just import/export a stock BSP it'll crash because there are no sky-faces imported alongside it. Your model must be fully sealed by using the material +Sky. Almost no BSP importers will not include this geometry.

If the triangles in the WRL are not matching up to your model, be sure you're compiling/saving the same version and that you don't have two files or any issues with UAC on Windows. (Run as Admin)

So, when you import the WRL, and it places a red triangle overtop of your mesh, there is a triangle that makes up your mesh that has the error.


If your model is sloppy it'll be full of errors. Only some are Tool-breaking, many can be "ignored" which will lead to minor UVW/Collision errors that may not even be noticeable.


IF you haven't figured it out still, your next post here needs screenshots of your model with the WRL file already imported, so that we can see what we're dealing with.


I'm gonna re-iterate what I said in the CMT thread; After 10 years in the community, on HaloMods, HaloMaps and ModHalo, the only issues I had were the ones I caused.

If you weren't acting like a twat before they threatened you, you certainly are acting like one now.

If you act like a twat, you should expect to be treated as one. If you're a mature adult who realizes that this is a hobby that won't turn into a career, and come here to help and share information without being a tool about it, you should expect people to respect you.

They were all going to dox you, you keep saying that again and again. Why don't you explain to us what it is that made them want to do that? Something tells me it didn't happen like this;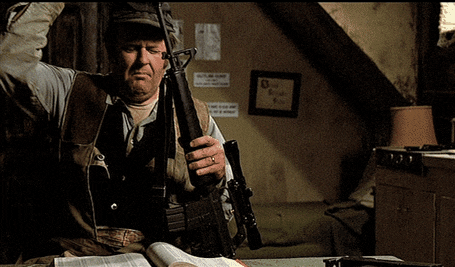 Quote: --- Original message by: Halo Noob Modder117
Guys seriously when I try to convert my complete JMS into a BSP tool gives me a bunch of red errors. When I open my OBJ in 3DS and import the WRL dozens of random crap keeps appearing around my BSP that wasn't originally there and ALWAYS appears when I either create the JMS or compile in tool. What the hell is going on?

All I'm doing is combining some extra rooms in A10 but it seems once I export as JMS something breaks...

I know 3DS or Tool is doing it because I tested stock BSPs and they can never compile so something is going wrong in these final stages. I import the WRL and the same errors keep appearing so the JMS exorter might be creating these red error triangles or whatever they are.




The Red/Green/Orange/Pink triangles are representations of error in YOUR geometry. They are generated by TOOL when it comes across errors.

You have open edges, multiple edges, overlapping edges, or something similar. Your geometry is broken, those colored triangles show you WHERE it's broken. You still have to identify and fix the underlying problem.







Quote: --- Original message by: MEGA_VKNG

more like modding any game is a death sentence. Why should I risk my own private life to have a useless hobby only to get harassed for it lmao
Edited by MEGA_VKNG on Aug 15, 2017 at 12:26 AM



Ive modded this game for tenyears and have never been threatened. Sounds like you acted like a twat and someone threw it back at you. In a few years when youre an adult you'll realize that none of this matters because you cant pay rent with your e-penis.